Members Fan Club
Go Records Inc is now looking to sign up new artists.
Become a member today, click here!
WE ARE NOT NETFLIX – WE ARE NOT DISNEY – WE ARE NOT FACEBOOK
WE CREATED GO FRIENDS STREAMING NETWORK TO
PROMOTE AND DISCOVER TALENT
We promote all genres of talent: music videos (from rap, R&B, pop, country, gospel or other), to comedy routines, and other talent you might want to showcase (from wanna-be models to painters, poets and more), on over 100 platforms (Roku, Apple, Sony, Samsung, etc.) reaching over 100 million plus people.
THAT IS WHY – THERE IS NO FEE FOR ANYONE TO VISIT THE GO FRIENDS STREAMING NETWORK
TO VIEW OUR PRODUCTIONS AND YOUR TALENT
PROMOTION:
We do this by highlighting the videos you send us
We will be producing The Robert Goins Show and a segment will feature many of the videos that are send to us
The Robert Goins Show will also be shot in a studio – and we will invite many of the acts to perform live on the show
We are designing reality shows – and some of the reality shows will feature many members and their videos
We are finalizing our first television show, "Conflicted" – to see teaser CLICK HERE.
We will also be looking for talent to appear in TV shows that we are producing.
TALENT:
MUSIC (Rap, R&B, pop, country, gospel, other): ASCAP is invited to monitor all songs – which can result in an increase in revenues to each act.
COMEDY (Stand-up, group, ventriloquist, impressionist, AND MORE)
ARTS (Models, poets, painters, writers – AND MORE – you got talent, send a video)
PRODUCTIONS (Have you shot a movie, documentary, – AND MORE)
THE VIDEO:
FORMAT: We prefer MP4 – but also accept WMV, FLV, MPG, MPEG, AVI, MOV, ASF, MXF
SIZE: Should be no larger than 2GB
KEEP IT CLEAN: No XXX or other unsuitable material
By becoming a member, you give us the lawful right to distribute and reproduce the content of the video you are sending us. Since we will be promoting the video, we will also have the right to distribute, reproduce, and promote the content.
Your video will be assigned a name (yours) and a number which gives you the ability to search for your video.
You will be asked and we will assign a genre to the video (Music Rap, etc. – Comedy Ventriloquist);
Most of you have videos already done; For those of you who do not, especially comedians, you can shoot your routine on your phone or camera and submit it to us – Remember, quality (sound, lighting, etc. helps).
BECOMING A MEMBER HAS ADVANTAGES
The cost to become a member is only $30 annually – which includes the upload of your video to the GO FRIENDS STREAMING NETWORK and promotion. This is a yearly fee.
You must become a member to submit your video. Once you become a member, we will send you an email where and how to send us the video.
OTHER ADVANTAGES: As soon as Covid has been minimized, GO Records Inc. will select numerous acts to go on the road and perform in concerts.
OTHER ADVANTAGES: As soon as you become a member, we will send you a special email to contact us directly
Production of our shows will be uploaded by March, 2021
-CEO/President Robert Goins
---
Become a member today, click here!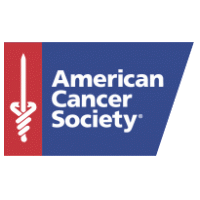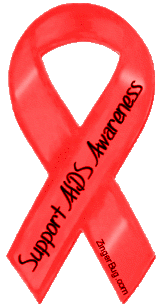 Must become a member to submit music, videos. Once a member, you will be assigned a number by email for reviewing and we will respond back to you. This is the only way your music and videos can be reviewed.
Members may order any (4) of the same item in different colors and get 1 free. No mixing allowed of different items. Must be ordered at the same time
Members can request to be selected to appear in our music videos, television shows, or movie projects.
New members and members that renew their membership will receive an email detailing where they can send their 2 singles to be played by Right N' Ready Radio.
Go Records Inc will give 25% off each ticket per member for Go Records Inc events
It must say on the ticket, Go Records Inc. Event
Tickets must be bought at least 2 weeks prior to the event in order to receive the 25% discount
Go Records Inc supports cancer and AIDS awareness and a portion of the proceeds will go to these worthy charitable organizations